Extended into August - Malas Are Back!
A client requested and I agreed. :)
Malas are back at the original prices (the prices I used years ago when I first sold them).
Pre-made malas are $75. Custom malas are $99.
Shop Malas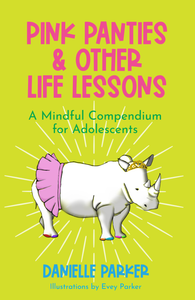 Order Danielle's Debut Book!
This is a book written specifically for adolescents but is accessible and fun to read for adults as well.
Schools: Chapter summaries and recommended assignments make this perfect for use in classrooms.
Click below to learn more about the book and to order your copy.
Learn More & Order
Hi. My name is Danielle...
...and I am The Salty Blossom. My dharma is teaching and my passion is helping others to connect with their true selves to unlock healing and joy. That and eating chocolate. I exist in a world which combines science and woo woo (which is simply science that is not yet understood).
From bright, swirly crystals to the quantum physics of Reiki and Akashic Records, I can't wait to connect with you.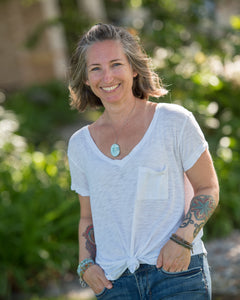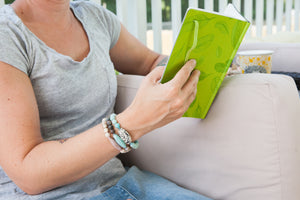 The Salty Blossom Blog
From tips and suggestions, useful and interesting information, to funny but relatable personal stories and experiences, Danielle tells all in her weekly blog. Subscribe to the newsletter to get the link delivered right to your inbox. Or click below to access all blog posts.
Blog Posts
Akashic Jewelry Experience
In the Akashic Jewelry Experience, we will work with your Spirit Guides to gather useful information and I will use this guidance to craft either a mala or a bracelet that will support you on your current path.

An Akashic Jewelry Consult includes:
*A full Akashic Records Session.
*A mala or bracelet crafted from the guidance of your Spirit Guides. The mala is hand-knotted with silk thread and is composed of gemstones.
*A detailed letter describing each aspect of your jewelry.

Book via the Akashic Records tab. Look for the Akashic Mala Experience or the Akashic Bracelet Experience.
Learn More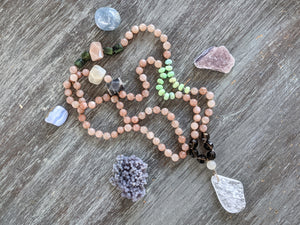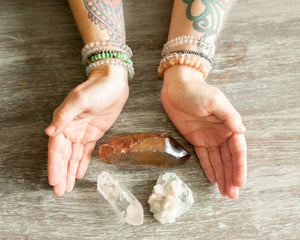 Reiki & Akashic Records
Danielle is a Reiki Master as well as a reader of the Akashic Records. (Don't know what this is?? Read more here.) 
Testimonial
"Danielle did an Akashic reading for me (my first one) and the experience was amazing! Danielle has an easy, conversational manner that felt like talking with friends! I got answers I needed and confirmations I didn't know I wanted. Can't wait to do it again!"
Reiki & Akashic Records Trainings
Let's keep learning, shall we?!
I am first and foremost a teacher. Teaching and sharing information brings me feelings of connection and joy. I enjoy creating & organizing lessons and bringing them to people in a creative manner.
Current offerings:
Reiki Levels I, II, and III
Master Reiki Training
Akashic Records Level I
Akashic Records Level II
Learn More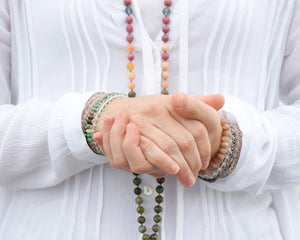 Blog
Last night during dinner, my son Liam looked out the window and said, very calmly and full of wonder, "Hey look - there's a snake on the wall." I should...