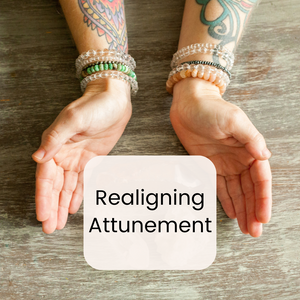 The Salty Blossom
Realigning Attunement
Regular price
$65.00
$0.00
Unit price
per
A balancing, or realignment, attunement assists your energy system to become aligned with the vibration of who you have become or are growing into. Many times, a specific intention is chosen by the recipient and integrates the intention at a cellular level. This attunement works deep within the heart chakra.
Sometimes results from a balancing/realignment attunement are instantaneous and other times a process unfurls. It will always be for the Highest Good of the recipient. A balancing/realignment attunement is followed by a 21 day process during which the energy assimilates. 

After purchasing, Danielle will be in touch to set up an appointment. The attunement can take place over zoom or the phone.
---